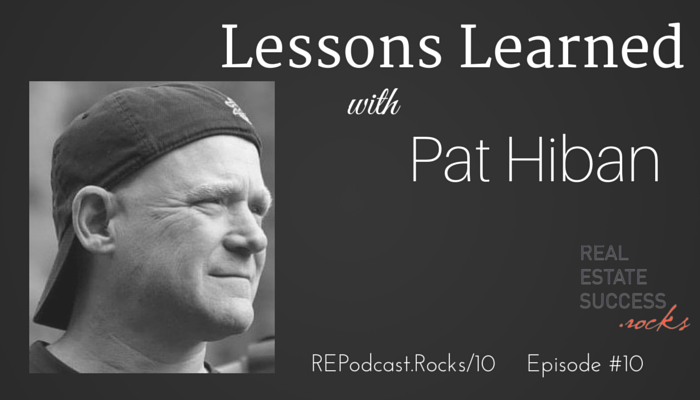 010: Pat Hiban: Lessons Learned
Welcome to Real Estate Success Rocks Podcast where we help you answer the question:  What does success mean to you? Our aim is to provide content, clarity and inspiration to help you reach your goals.​ We are really fortunate to have with us today Pat Hiban. Pat is an extremely successful businessman, he was a real estate broker for over 28 years and currently owns 50% shares of the Pat Hiban Team in Columbia, Maryland. Pat's team of 19 sold over $55 Million in 2014.
In this episode, you'll learn…
What Pat Hiban's "why" was in his 20's & 30's and what his "why" is now
Lessons Pat Hiban learned throughout his life
How his failures helped shape his future
Why you should always have someone to hold you accountable for your goals
Links and resources mentioned in this episode.
To subscribe and rate & review visit one of the platforms below:
Follow Real Estate Success Rocks on: