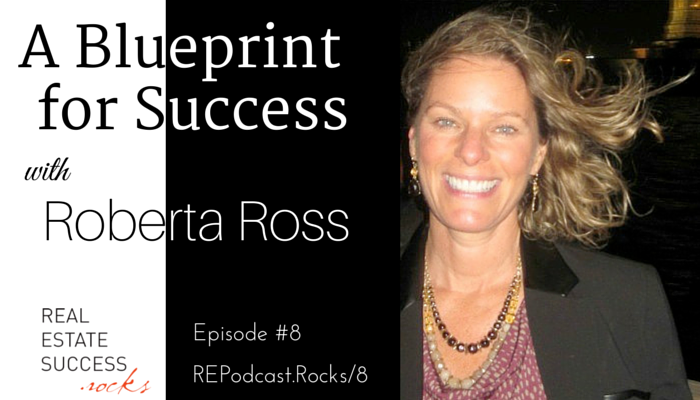 008: A Blueprint for Success with Roberta Ross
Welcome to Real Estate Success Rocks Podcast where we help you answer the question:  What does success mean to you? Our aim is to provide content, clarity and inspiration to help you reach your goals.​ Today we have a great session with my friend Roberta Ross who is a terrific business coach, she's also an entrepreneur, real estate investor and a great public speaker.
In this episode, you'll learn…
How to be conscience of your fears
Three things every agent of every production level must do to take their business to the next level and raise the level of their business experience.
How to "drop the rock" (habits we've developed)
Why building relationship is key to a successful business and life
Why getting aligned with what you really want is important
How your mindset effects your results
Links and resources mentioned in this episode.
To subscribe and rate & review visit one of the platforms below:
Follow Real Estate Success Rocks on: